Announcements
Miscellaneous
Sight Unseen Fundraising Initiative
Location: Baltimore, MD, USA
Contact (be sure to replace [at] with @) : Lorenzo Gattorna, sightunseenbaltimore [at] gmail.com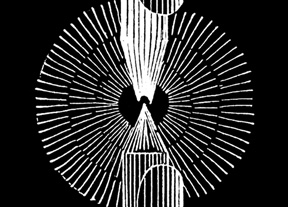 Sight Unseen is pleased to announce the launch of its Fiscal Sponsorship and 2014 Fundraiser in association with Artists Public Domain.

Sight Unseen, through its 3-month online campaign, hopes to maintain its monthly programs in 2014 as well as provide its first two filmmaking workshops this July and October, conducted by Kevin Rice of Process Reversal and Richard Tuohy of NanoLab, respectively. Sight Unseen also hopes to sustain its portability and proper projection practices through the purchase of quality audiovisual equipment.

Online as well as offline tax-deductible donations are now accepted in the form of cash, check or credit/debit card via Artists Public Domain at the following:

http://fs.artistspublicdomain.org/campaign/detail/3031

*The Robert W. Deutsch Foundation, in addition to its generous grant, has agreed to match any funds received as a result from the Sight Unseen fundraising initiative fiscally sponsored by Artists Public Domain.

Sight Unseen thanks all those in advance who select to donate to its fundraising initiative for without your generous donations it would not be able to continue the presentation and production of outstanding moving image media by such profound practitioners within the burgeoning Baltimore arts community.

Sight Unseen hopes that you will all spread its current mission to any interested parties that might want to support the cinematic arts so that avant-garde and time-based works remain alive and well in Baltimore and beyond!

To stay up to date on future programs and workshops, please visit: http://sightunseenbaltimore.com/.

URL: fs.artistspublicdomain.org/campaign/detail/3031
return to Miscellaneous | enter an announcement | home